If you want to learn more about conex containers for storage, here's what you need to know to get the best price. .
Shipping containers were originally made to ship cargo from one place to another. Their durability ensures you can ship anything via various models of transportation.
But shipping containers are now used for a variety of purposes besides shipping. You can use them for storage, workspace, and even repurpose them to build yourself a new home.
Since Conex containers are so durable and secure, many industries use them for their needs. Keep reading to learn why these containers are so popular.
You Can Modify Them
One of the reasons Conex containers are so popular is because you can modify them to suit your needs. Which is why so many industries, especially those in the manufacturing business, love these containers.
At every place of business, your needs and applications vary. It's easy to modify these containers based on the client's exact specifications.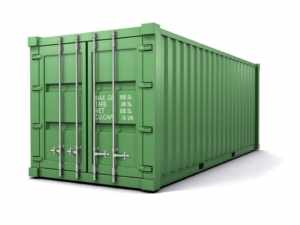 That means you can get containers with a climate controlled environment. Perfect if you're storing perishable items or items affected by extreme temperatures.
A climate controlled storage container also ensures that no bugs or rodents ruin whatever you're storing there.
Conex containers are also secure. No one gets access to these containers unless you want them to. That means, whatever you're shipping is less prone to theft.
Sometimes a company needs their containers to have electricity. Especially if you're planning on using the storage container as a workspace or home. However, electricity is also useful if you use the container to store items you need to access frequently.
Of course, whatever you're storing needs to stay dry. These shipping containers have waterproof flooring and walls. This is perfect if you plan on shipping or storing items that will be exposed to the elements.
Safety and security are huge concerns for all industries today. With explosion-proof lighting and electrical, you never have to worry that something will go wrong.
For those storing toxic chemicals, making sure it's safe to turn on lighting is imperative. Vapor-proof lighting is available.
Conex containers also come in all different dimensions and conditions.
It's Easy to Set Up Conex Containers For Storage
These shipping containers for storage use are easy to set up and transport. No matter what you're storing, at some point, you may need to move them somewhere else.
Ease of mobility is one of the key benefits of these containers. They are easy to set up. They're also easy to move around on job sites and move easily if you need to relocate.
Best of all, there's no cement slab required for installation. Instead, you just need to set the container on a flat spot. Then you're ready to store your items.
When the time comes for you to move the container, you won't need a crane or any other type of specialized equipment. Instead, all that's required is a forklift.
Beneficial for Most Industries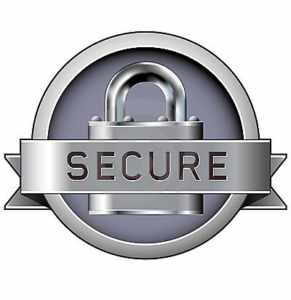 No matter what type of industry you're in, if you have items to store, Conex containers' are a great solution.
Retail businesses can use the containers to hold seasonal inventory. Homeowners will benefit from using them to store their household goods, tools, supplies, and even furniture.
The government benefits when they use these storage containers as disaster relief stations. They can also use Conex containers for temporary shelters, security offices, and to hold military supplies.
Construction companies can also use the containers as office space or to hold their equipment, supplies, and machinery.
Those in agriculture can store their farming equipment, machinery, and supplies. And schools and universities can use them to store athletic equipment, documents, and records.
Those in the medical and financial fields can store equipment, records, supplies, and equipment.
Conex Boxes Keep Your Storage Safe and Secure
There are a lot of threats out there that can drastically affect your business. Especially if you have to store or ship items.
The Conex containers are made from 16-gauge, vertically corrugated, galvanized steel. That means it can withstand the elements for the long-term. No wind, rain, hail or extreme sun can get through the steel, keeping your items safe.
Other shipping containers made from fiberglass or wood breakdown much more quickly. Concrete containers are heavier and more expensive.
But the weather, bugs, and rodents aren't the only things you want to keep out of your shipping containers. With a deadbolt and lever-locked doors, you can keep your items safe from thieves.
For added security, you can even have the cargo doors welded shut.
Can Rent or Buy Storage Containers
There's a lot to love about shipping containers. For some, their needs are so great, it makes sense for them to buy their own containers.
Figure out how long you think you'll need the box. If it's longer than three years, it usually makes sense to buy a container as it will cost about the same.
You should buy your own Conex containers if you need them to be made according to certain specifications. Buying your own container is also a one-time expense of a tangible asset that you can use for the long-term.
Buying new also means there are no dents or leaks and the quality is at its peak.
For others, renting makes more sense.
Renting these containers means a little less work for your business since the company owning the containers take care of any repairs or maintenance work needed.
It's also possible to create a custom agreement that exactly fit your needs. Also, once you're done using it, the container is taken away. There's no need to figure out where to store it once you're done using it.
Buying is an expensive one-time cost. If your business doesn't have the cash flow to buy one, it may work better for your budget to rent.
We Can Help
Conex Boxes is dedicated to helping our customers find the right Conex containers for their needs. Whether you need to lease for only a short period of time or you need one that's custom made, we can help you find a local supplier that best meets your needs.
Conex storage containers ranging from 10 feet to 53 feet long. To learn which size is best for your needs, click here.