What exactly are shipping container prices? This handy guide will help you determine your best route between renting and buying one.
Do you need to store construction equipment?
Do you need to transport large quantities of perishable items?
If so, a steel shipping container should be on your shopping list!
Shipping containers ensure that your perishable items make it to their destination in perfect condition. If the temperature is important to you, it is probably also important to your customers.
What are shipping container prices in 2019? How can you find the most affordable ones?
What are Shipping Containers?
Shipping containers is a steel box with strength suitable to withstand worldwide shipment, storage, and handling. Shipping containers range from huge reusable steel containers used for intermodal shipments to the ubiquitous conex boxes.
Common types include:
Dry storage containers
Sea Containers
Open top containers
Tunnel container
Open side storage container
Double doors containers
Refrigerated ISO containers
Insulated or thermal containers

What is a Refrigerated Shipping Container?
Refrigerated shipping containers are exactly what they sound like: temperature controlled shipping containers.
These well-insulated containers are often made of steel. They can be outfitted with most any refrigeration system to keep goods at an optimal temperature.
Just like standard shipping containers, refrigerated containers come in all shapes and sizes. Most are 20 or 40 feet long, although you can order smaller sizes from specialty providers.
Most containers have either diesel or electric temperature control systems. Customers can choose which they prefer. However, many do opt for diesel systems. These don't require electricity to operate and many containers travel to remote, off-grid locations.
Refrigerated shipping containers are flexible when it comes to temperature. You can set your container to anywhere between -25 degrees Celsius to 25 degrees Celsius!
If you need subzero temperatures, some specialty providers do sell such containers.
When you order a shipping container, it will arrive with its temperature pre-set. This means you can start transporting perishable items as soon as your container arrives.
Shipping Container Prices
How much does a shipping container cost? This depends upon a lot of things, including the shipping container provider.
Your container's size, type, and capacity will also determine your cost.
In general, the bigger the container, the greater the cost. Refrigerated containers are higher capacity than standard containers, and they will also likely cost more than lower-capacity containers.
Prices also depend upon whether or not you rent or buy the container! Yes, business owners have the opportunity to do either.
Lastly, consider your location. Providers will ship your container to you, and this can also add to your overall cost.

Renting a Container
Renting a container can be a cost-effective solution for short-term shipment needs. A lot of business owners choose this option, especially if purchasing a container is outside of their budgets.
How much does it cost to rent a shipping container? It depends!
In some cases, it's possible to rent a ten-foot container from a provider for as little as $80 – $125 a month.
However, this price will increase with the container's size, capacity, and quality. Large storage containers may, for example, be $225 a month or higher.
Some providers enable customers to lease shipping containers. These lease-to-own situations allow business owners to eventually own the container after a given rental period.
Because prices and rental options vary so widely, it's wise to compare quotes.
Buying a Container
Let's say you've decided to invest in a shipping container. How much can you expect to pay upfront?
Standard, non-refrigerated shipping containers generally range from $1,800 – $5,000 each. Used and/or smaller containers will be on the lower end of this price scale.
Refrigerated containers tend to fall in the same price range. It's more common, however, to find new containers at the higher end of this scale. High-quality, well-insulated containers can even cost as much as $14,000!
Prices can vary depending on size, cooling system, and quality of insulation.
Should I Think About Used Containers?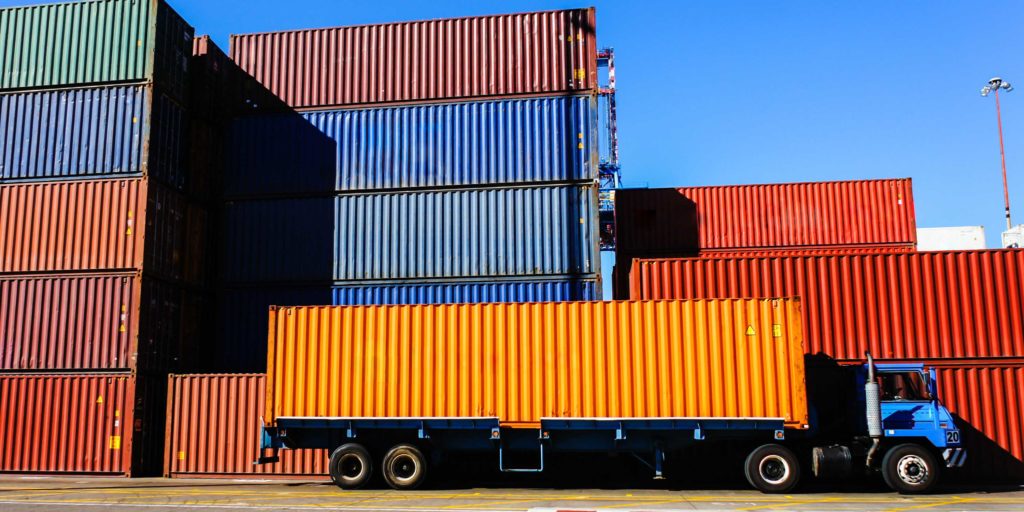 Plenty of business owners ask this question. Used shipping containers are available, and many come at a lower price.
The sticking point is, of course, the fact that these are used containers. How do you know if you're making a smart investment?
Reputable manufacturers won't typically sell poor-quality used containers. Plus, some used containers have only been used once.
If you are investing in a steel storage container, however, we recommend our clients seek out new containers. This will guarantee a fully operating temperature control system.
It will also guarantee quality. If you are transporting perishable items, quality definitely matters.
Still, we can point you in the right direction to used shipping containers at any time.
How to Buy or Rent a Shipping Container
Whether you're buying or renting a shipping container, start with these steps!
1. Identify Your Needs
This is particularly important for both new and used shipping containers. Identify the extent of your shipment needs.
How do you intend to use your shipping container? Will you need more than one? Which goods will you be transporting, and what cooling system will they require?
What size shipping container do you need? Remember that conex boxes are generally 20 or 40 feet long. Specialty containers may have different dimensions.
Most importantly, how long do you need one for? This can help you determine whether or not to rent or to buy your container. Renting is more cost-effective for short-term needs, but purchasing can constitute a lifelong business investment.
Identifying these needs will also enable you to choose your provider.
2. Compare Quotes
As we've discussed in this post, prices of shipping containers do vary from provider to provider. That's why it's so important to request multiple quotes!
When you receive a quote, peruse it thoroughly. Note specifications for size, cooling systems, delivery, insulation, and materials.
Choose quality over everything, and pay careful attention to providers who have been around for a while. Just because a quote is cheaper doesn't necessarily mean it's the better option!
3. Don't Forget Delivery
Most providers will deliver shipping containers to their customers. Clarify all points of delivery before solidifying your purchase.
You may have to pay an additional fee for a shipment, too. Prioritize providers who are upfront about pricing and add-on fees.
Before purchasing or renting a shipping container, make sure you know about dimensions. Read our definitive guide to shipping container dimensions here!