Steel storage containers can be used a million ways, from construction storage to housing and more. Before you buy, read our guide to get the right size, vendor, and price. We guarantee it.
Would you swim in a steel storage container? How about using one as a guest house for your mother-in-law? Refurbished freight containers are showing up across the country. They're repurposed as tiny homes, artist studios, greenhouses, and even swimming pools.
The containers are industrial-grade steel. The most common use is transporting products across the ocean on cargo ships. The rugged steel boxes are in harsh weather as they cross the sea. They're bumped, dented, scraped, and dropped. Yet, despite bruising on the outside, everything inside the container is safe.
The durability of the containers makes them popular for residential and commercial storage. The containers are popular because they're safe, durable, and affordable. But they're also versatile.
Keep reading to learn why steel storage containers are convenient and affordable.
How Some People Use a Storage Container
Beyond transportation, shipping containers serve as temporary storage space. Containers, also known as Conex Boxes, serve as:
Temporary Housing After a Disaster
Storage Space for Farm Equipment
Seasonal Storage for Retail Inventory
Construction Site Offices and Storage
Document and Record Storage
The steel containers do more than store your stuff. It's common to find containers converted into livable space. It may become a yoga studio, restaurant, tiny home, or business office.
People repurpose the containers because they're durable. They're an inexpensive and environmentally friendly building material.
Storage Container Sizing Options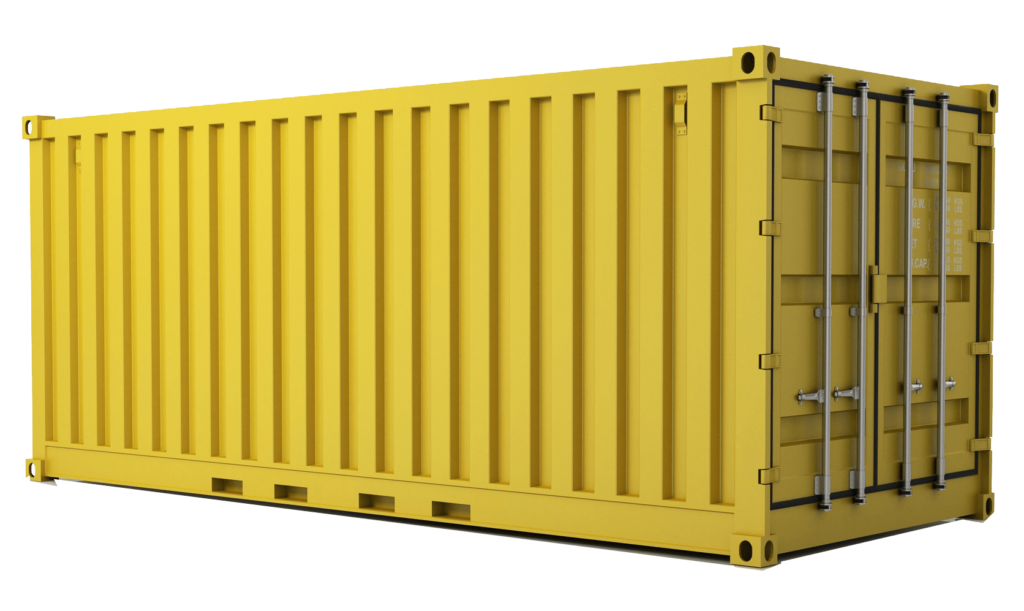 You've decided to convert a container into a home office. Or, you want to store a houseful of belongings while you travel abroad. Or, you need a place to store twenty years of business records until they're digitized.
Whatever the plan, determine the container size needed to meet your goal.
Containers are available in a variety of lengths. The most common size containers are 20 and 40-foot long. If you need storage but have limited space, try a 10-foot container. A 40-foot container works if you want a larger space for a home or studio.
You can find custom lengths of 10, 15, 25, and 45 feet lengths. The options vary by supplier. Some suppliers will cut apart and/or weld together containers to your specifications. Modifications always cost more.
The standard height for shipping containers is 8 feet 6 inches. A high-cube container is 9 feet 6 inches tall. Standard exterior width is 8 feet. An extra-wide container is usually 10 feet wide.
The cubic volume in a 20-foot container is 1,169 cubic feet. A 40-foot container has 2,585 cubic feet. A 40-foot container has 2,385 cubic feet.
Grades of Steel Storage Containers
There are several common grades of storage containers. The grade refers to the condition of the containers or Conex Boxes. Not all vendors carry every grade.
One-Trip or New Container
Many one-trip containers are built for one trip from Asia to the U.S. They're resold once they're unloaded. If you buy one, check the locking gear. Are the handles used to open the container high or low? Will they work for your purposes?
Wind and Water Tight Containers
The easiest way to tell if a container is watertight is to look for visible holes. Holes are easy to find from inside the closed container on a sunny day. This isn't a guarantee the container is watertight, but it's a good first test.
Grade A containers have few dents or rust. Grade B containers have more dents and rust.
Refurbished Container
Before you buy a refurbished storage container consider its true condition.
Is that fresh coat of paint hiding something more serious? A container that looks worse could be in better condition. A down and dirty paint job only last so long before rust reappears.
Was any rust repaired? Was the steel prepped and primed before painting? Ask questions. What kind of paint? Make sure it was high-quality exterior paint that covers the entire container.
General Purpose Containers Sold "As Is"
This grade is an economical choice – if it suits your purposes. Give the container a thorough examination. Often containers sold "as is" have problems. There may be dents and holes. The doors may not close right. Is the lock broken? Can you repair the container to meet your needs?
Cargo Worthy Containers
A new container is valid for 5 years from the manufacture date if inspected by a certified marine surveyor. The date is on the CSS Plate attached to the lefthand door of the container.
A used container is cargo worthy if it's re-certified by a marine surveyor after it's 5 years old. The surveyor must inspect the container to guarantee it meets certification requirements. The surveyor issues a paper certificate. It lists the container number, condition, and the length of time the container is cargo worthy. A used container is usually re-certified for two years.
Do You Need Planning Permission To Put a Storage Container on Your Property?
Don't place a container without checking with your city or municipality. It will depend on the size of your container, and where you put it on the site.
Smaller units may not need a permit. Larger ones need to meet code requirements. Containers are self-supporting so you may not need a foundation unless you want one.
Rent or Buy
Renting Conex Boxes is often the least expensive way to get a steel container. If you don't need the storage long-term, find a reliable rental company. You can get a clean unit that's ready to use when you need it. But, you don't have to buy your own. You also don't have to store it.
The cost of a short-term rental is a fraction of the full sale price. You save money and get flexible options for extra storage. You can choose different size containers based on your needs.
When you buy a storage container age and condition determine the price. The condition includes miles traveled, type of cargo, handling conditions, environment, and damage. When you own the container you're responsible for maintenance. If you need more space you have to buy a second container or trade the one you have for a larger size.
How Can I Buy a Shipping Container Now?
If you're ready to buy your own steel storage containers, contact Conex Boxes. We make it easy. If you need insulation, refrigeration or an open top steel we can help.
The team at Conex Boxes makes sure our customers get all the features they want and need at the best price. We're happy to discuss all the customization options available. We make sure the container you buy is custom fitted to your specific situation. Contact us today for a free quote.